Intermediate
Physicist
Curious Mind
How do we know that there are photons?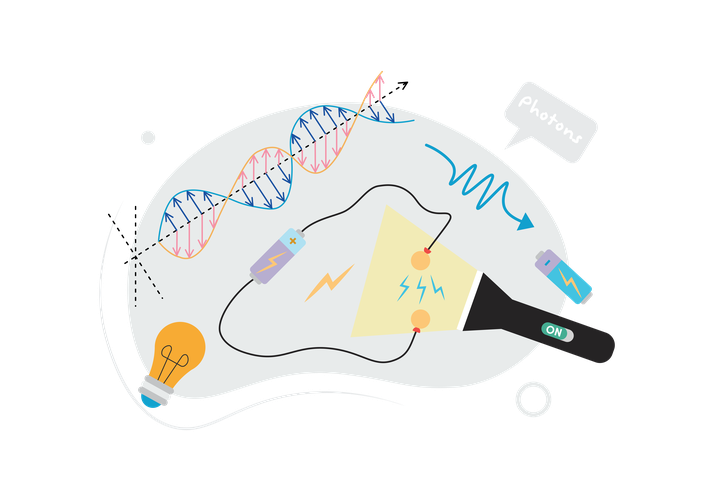 In this video, we go through the history on the discovery of photons, talk about the major players and their contributions.
Instructor
Prof. Berge Englert
PI at Centre for Quantum Technologies, National University of Singapore (CQT, NUS)
Transcript:
The transcript of this video is reproduced as an article on the QuTalent platform for people who enjoy reading.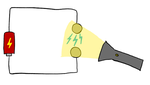 Article: How we know that there are photons?
References:
1. Young's  double slit experimental
Th.Young
The Bakerian Lecture. Experiments and calculations relative to physical optics
Philosophical Transactions  of the Royal Society 94, 1-16 (1804)
2. Fresnel's work
A. Fresnel (work of 1818)
Mémoire sur la diffraction de la lumière
(Memoir on the diffraction of light)
Mémoires de l'Académie Royale des Sciences de l'Institut de France, vol.  V (for 1821 & 1822, printed 1826), pp. 339-475
3. Poisson spot
D.F.J. Arago
Rapport fait par M. Arago à l'Académie des Sciences, au nom de la Commission qui avait été chargée d'examiner les Mémoires envoyés au concours pour le prix de la diffraction
(Report made by Mr. Arago to the Academy of Sciences in the name of the commission which had been charged with examining the memoirs submitted to the competition for the diffraction prize)
Annales de Chimie et de Physique. 2nd series (in French) 11, 5-30 (1819)
4. Delisle and Maraldi
J.-N. Delisle
Sur l'expérience que j'ai rapportée à l'Academie d'un anneau lumineux semblable à celui que l'on apperçoit autour de la lune dans les eclipses totales du soleil
(On the experience that I reported to the Academy about a luminous ring similar to that which one sees around the moon during a total solar eclipse)
Histoire de l'Académie Royale des Sciences ... Avec les Mémoires de Mathématique & de Physique (in French) pp. 166-169 (issue of 1 January 1715)
G. F. Maraldi
Diverses expèriences d'optique
(Various optical experiments)
Histoire de l'Académie Royale des Sciences ... Avec les Mémoires de Mathématique & de Physique (in French) pp. 111-143  (issue of 29 May 1723)
5. Maxwell's equations
J. C. Maxwell
A dynamical theory of the electromagnetic field
Philosophical Transactions of the Royal Society of London 155, 459-512 (1865)
6. Hertz experiment
H. Hertz
Über sehr schnelle electrische Schwingungen
(On very fast electric oscillations)
Annalen der Physik (in German) 267, 421-448 (1887)
7. Lenard experiment
P. Lenard
Über Kathodenstrahlen in Gasen von atmosphärischem Druck und im äussersten Vacuum
(On cathode rays in gases at atmospheric pressure and in extreme vacuum)
Annalen der Physik (in German) 287, 225–267 (1894)
8. Thomson's discovery of the electron
J.J. Thomson
Cathode Rays
The Electrician 39, 104-109 (1897)
9. Einstein's 1905 paper
A. Einstein
Über einen die Erzeugung und Verwandlung des Lichtes betreffenden heuristischen Gesichtspunkt (On a Heuristic Point of View about the Creation and Conversion of Light)
Annalen der Physik (in German) 17, 132–148 (1905)
10. Planck's radiation law
M. Planck
Zur Theorie des Gesetzes der Energieverteilung im Normalspectrum
(On the Theory of the Energy Distribution Law of the Normal Spectrum)
Verhandlungen der Deutschen Physikalischen Gesellschaft (in German) 2, 237–245 (1900)
11. Wien's formula
W. Wien
Über die Energievertheilung im Emissionsspectrum eines schwarzen Körpers
(On the energy distribution in the emission sprectrum of a black body)
Annalen der Physik und Chemie (in German) 294, 662–669 (1896)
12. Pringsheim-Lummer experiment
O. Lummer and E. Pringsheim, E. (1899). "
1. Die Vertheilung der Energie in Spectrum des schwarzen Körpers und des blanken Platins; 2. Temperaturbestimmung fester glühender Körper
(1. The distribution of energy in the spectrum of the black body and of polished platinum; 2. Temperature deterimination of solid glowing bodies)
Verhandlungen der Deutschen Physikalischen Gesellschaft (in German) 1, 215-235 (1899)
13. Rayleigh and Jeans
Lord Rayleigh
The Dynamical Theory of Gases and of Radiation
Nature 72, 54–55 (1905)
J. H. Jeans
On the Laws of Radiation
Proceedings of the Royal Society A 76, 545-552 (1905)
14. Wave-particle duality
L. de Broglie
Recherches sur la théorie des quanta (Researches on the quantum theory)|
PhD Thesis, Masson, Paris, 1924
15. Taylor experiment
G.I. Taylor
Interference Fringes with Feeble Light
Proceedings of the Cambridge Philosophical Society 15, 114-115 (1909).
16. Heisenberg and Schrödinger
W. Heisenberg
Über die quantentheoretische Umdeutung kinematischer und mechanischer Beziehungen
(On the quantum theoretical reinterpretation of kinematic and mechanical relations)
 Zeitschrift für Physik (in German) 33, 879–893 (1925)
E. Schrödinger
An Undulatory Theory of the Mechanics of Atoms and Molecules
Physical Review 28, 1049-1070 (1926)
17. Einstein's 1909 fluctuation paper
A. Einstein
Über die Entwicklung unserer Anschauungen über das Wesen und die Konstitution der Strahlung
(On the development of our views concerning the nature and constitution of radiation)
Physikalische Zeitschrift (in German) 10, 817-825 (1909)
18. Stimulated emission
A. Einstein
Zur Quantentheorie der Strahlung
(On the quantum theory of radiation)
Physikalische Zeitschrift (in German) 18 , 121-128 (1917)
19. Compton's X-ray
A.H. Compton
A Quantum Theory of the Scattering of X-Rays by Light Elements
Physical Review 21, 483-502 (1923)
Credits and attributions:
Pictures and Stock images are taken from wikicommons, Centre for Quantum Technologies, Freepik.com (with Premium subscription), Pexels.com, nobleprize.org, Microsoft Powerpoint?
Video production - Han Rui and Dai Jibo.