Quantum Bootcamp 2023, Singapore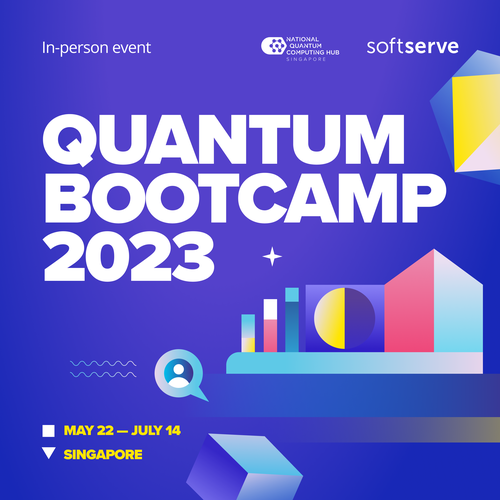 Join us at the very first quantum bootcamp in Singapore!

Quantum Bootcamp 2023 is a unique 8-week summer program jointly organized by SoftServe Inc and National Quantum Computing Hub. This bootcamp provides academic and practical experience for university students (under and post-graduate) interested in pursuing a career in the rapidly growing field of quantum computing. 

Participants will be a part of a unique internship experience that includes, structured learning, mentorship, hands-on work with real world use cases, networking opportunities with top multi-national companies, and a monthly stipend.
Quantum Bootcamp 2023 is a unique opportunity to become one of the next generation of technologists for the quantum era. If you're an undergraduate or graduate from a university in Singapore, and you're interested in a career in the nascent field of quantum, Quantum Bootcamp Singapore 2023 is for you.

You will get to:

1. Have a first-hand look into how quantum computing is (and isn't) disrupting industries around the world

2. To be mentored by people working in corporate R&D, and to learn about it through the unique lens of a frontier technology

3. Have networking opportunities to meet professionals from various backgrounds in the quantum computing world: from people from cutting edge hardware companies to academic researchers investigating the newer algorithms to international corporate companies interested in adapting quantum

4. Successful applicants who join us for Quantum Bootcamp will be offered a stipend of 800 SGD per month for the duration of the course, subject to legal requirements.

5. A chance to score an internship or a job in this exciting new field. SoftServe is hiring!